ESS makes it possible to provide a new type of service to ensure reliability.
ESS is designed to back-up socially significant facilities in 0.4 kW networks for the time agreed with the branch.
The economic effect is achieved by reducing the cost of capital expenditures by installing ESS instead of laying a backup line.

Rosseti (Smolenskenergo) – Energy storage system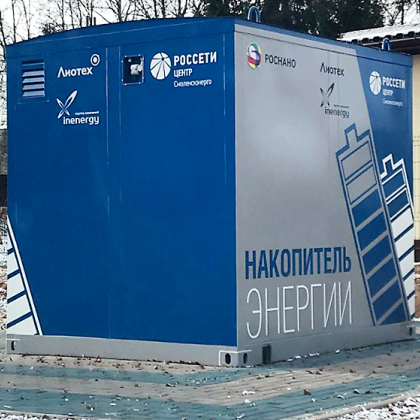 Li-ion battery 20 kW / 75 kWh